Nuacht is déanaí / Imeachtaí: Latest News / Events
Seachtain an Chairdeas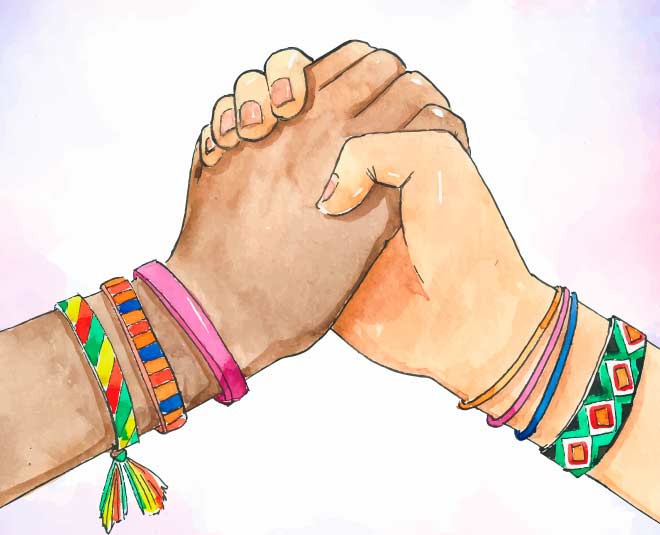 5ú-8ú Nollaig
Scéal na Nollag
14ú Nollaig i Séipéal an Bhaile @ 6 i.n.
Seirbhís Chearúil na Naíonáin
21ú Nollaig i Halla na scoile @ 1 i.n.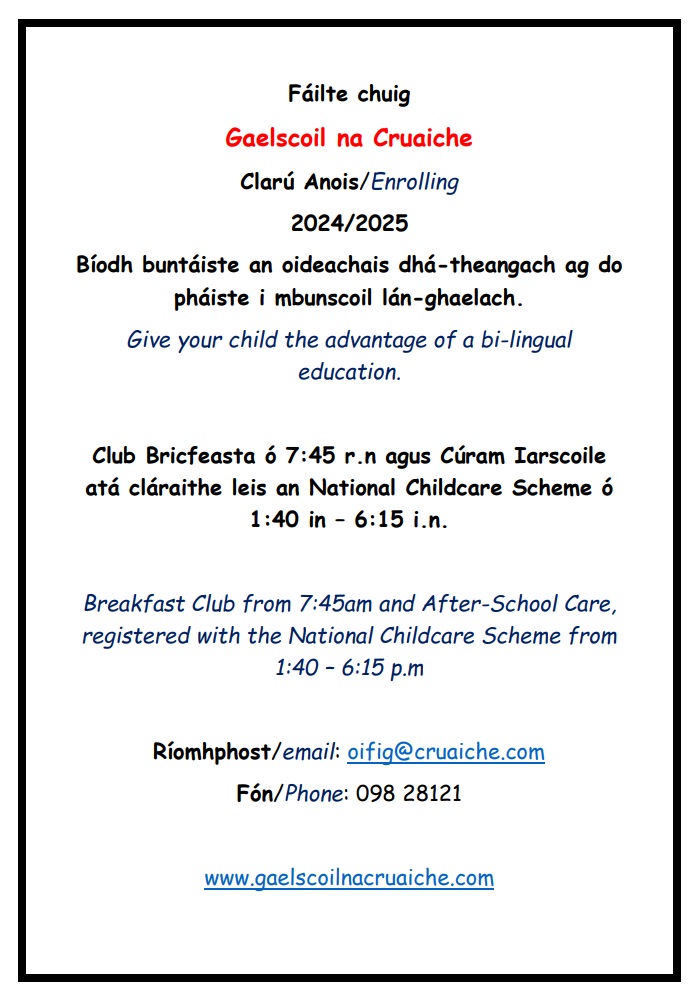 Beidh muid ag glacadh le hiarrataisí maidir le hiontráil ó 01/10/23 go dtí 22/12/23
We shall be accepting applications for admission from 01/10/23 to 22/12/23
Foirm Iontrála/Application Form (WORD) Annual Admission Notice 2023
Foirm Iontrála/Application Form (PDF) Fógra Iontrála Bliantiúl 2023
Expression of Interest Form/Foirm Léirithe Spéise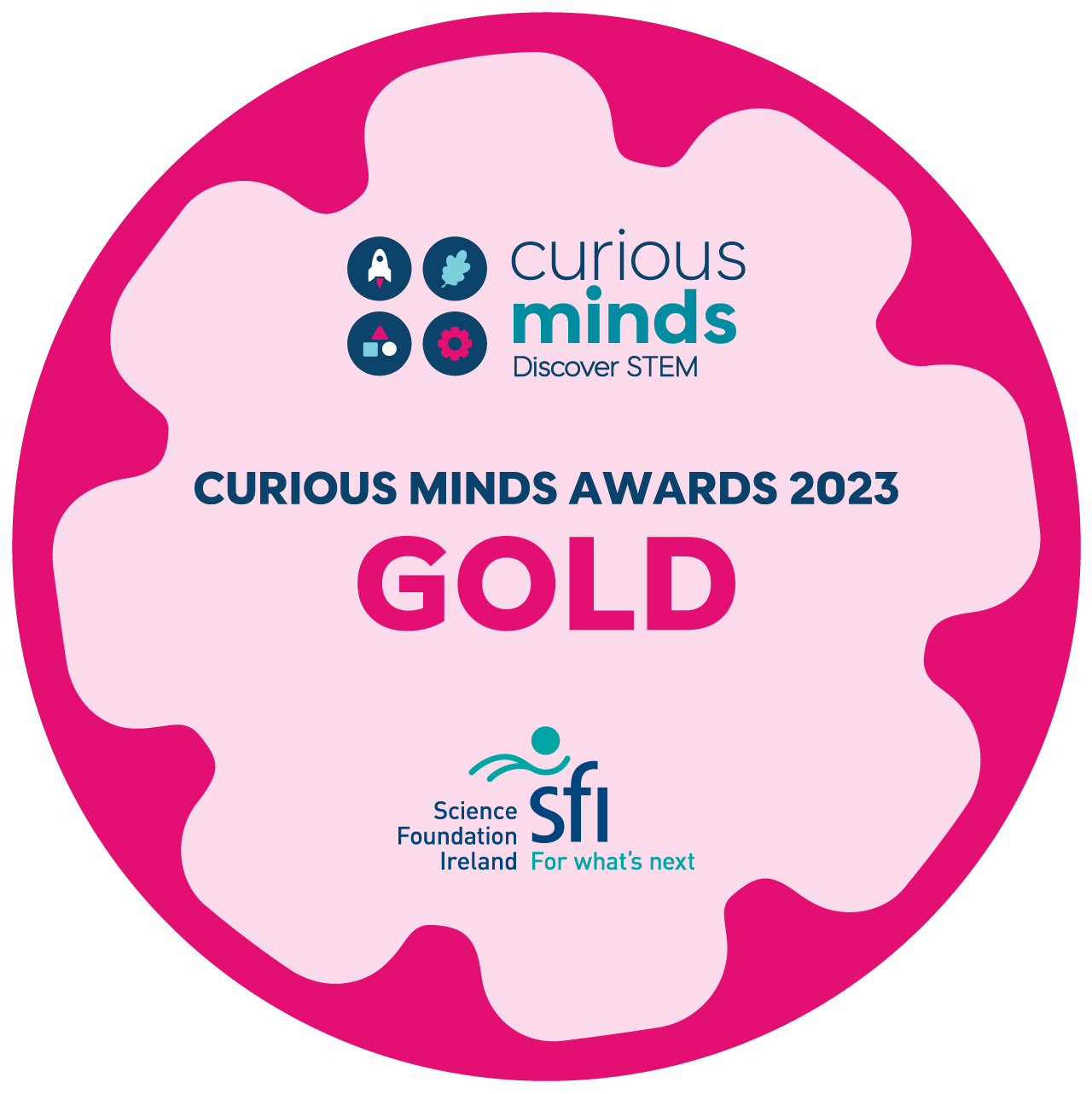 Comhghairdeas libh a pháistí! Tá Gradam Óir bainte amach agaibh arís i mbliana.
Congratulations to all for achieving the gold standard again this year!
Club Bricfeasta & Seirbhís Iar-Scoile /
Breakfast Club & After School Service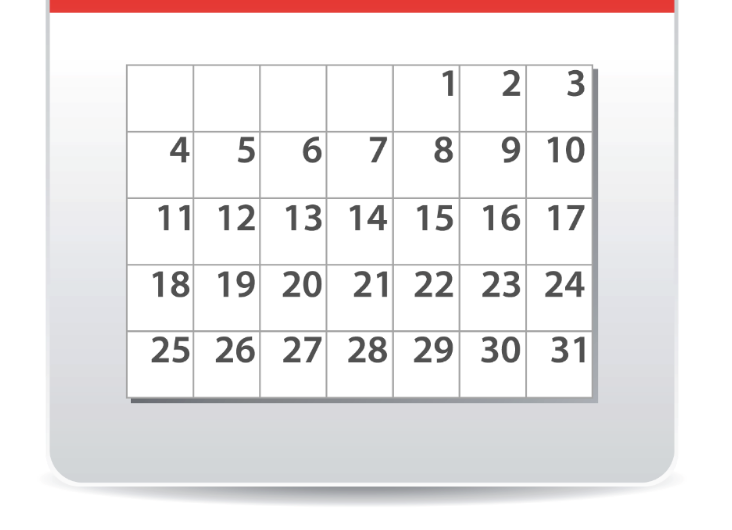 Cliceáil anseo chun féilire 2023-2024 a fheiceáil.
Click here to view the calendar for the 2023-2024 academic year.
Click to view nuachtlitir na seachtaine
Coinnigí súil ar ár leathanach Instagram chun an obair iontach atá ar siúl againn anseo sa Ghaelscoil a fheiceáil.
Keep an eye on our Instagram page to see some of the wonderful work that we are doing here in the Gaelscoil.

Íocaíochtaí: Má theastaíonn uait íocaíocht a dhéanamh leis an scoil, brúigh ar an gcnaipe Aladdin Pay ar an suíomh seo chun íoc ar líne. Má tá aon fhadhb, glaoigh ar Oifig na scoile.
Payments: If you would like to make a payment to the school at any stage please use the 'Aladdin Pay' button on this website to pay on-line. Contact the school office if you need assistance if using 'Aladdin Pay' for the first time.

Contact Us:
Gaelscoil na Cruaiche,

Golf Course Road,

Westport,

Co. Mayo

Eircode: F28 R243

Email: oifig@cruaiche.com

Fón: 098 28121